Hooker Level Wind & Counter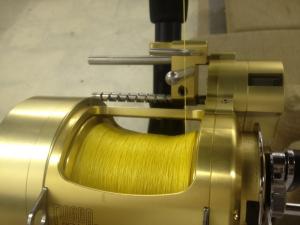 By popular demand, we have built the level winder and counter. The attachment fits nicely on any Shimano Tiagra 80 with or with out our reel. Meaning you can install it on a manual reel or a competitors electric reel.
Look for the newest level winders to fit on the 130 and kite reels.
Fill out the form below if you're interested in a quote or you just want to find out more about one of the Hooker Electric Reels or products.
Remember to include address details if you are after a quote.