Hooker Electric 50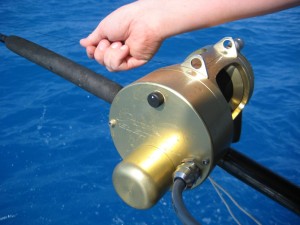 By popular demand we decided to build the Hooker Electric 50 on the Shimano Tiagra 50. We released the reel to the public in September. This reel has all the same components of the 80 and the 130, making this reel a monster in its class.
She's sporting the same great motor and perform at the same great speed. Here is it fitted to the Shimano Tiagra 50LRS (Long Range Series), production is available now.
This reel is perfect to target Wahoo, Snappers, Grouper, Tilefish and Swordfish. It also can be used as a teaser reel. Don't miss out the opportunity to get the big fish in such a small package.
Fill out the form below if you're interested in a quote or you just want to find out more about one of the Hooker Electric Reels or products.
Remember to include address details if you are after a quote.